Hackathon hosts
Earlier this month Ekreative was honoured to host the Cherkassy end of a dual location hackathon event organised by our local GDG. The other side of the event was running simultaneously in Columbus, Ohio! The theme for the event was health in technology, a theme close to Ekreative's heart for a number of reasons:
Why we love healthtech
Firstly, it's an area of vital importance. Our health is one of our most important assets and if there are any ways that the wonders of modern technology can be used to secure, maintain and enhance that health, surely they're worth exploring and developing?
Secondly, it's a large market sub-sector. Health and fitness technologies are incredibly popular at the moment and given that health is an ongoing concern for everybody, it's likely to remain that way.
Thirdly, it's an area we're experienced in. From Foodhacker, a startup founded by our CEO to deliver nutritional, diet tailored meals to its subscribers, all the way through to CorVigil, a recently developed app for tracking user's heart rates and enabling them to send emergency alerts. Ekreative loves both developing innovative new health tech ideas and discovering the ingenious solutions others have come up with to make our lives that much healthier.
Coding time
The event itself was a blast! With a wide range of participants representing some formidable programming talent, the coding went ahead at an impressive rate, punctuated with plentiful energy drinks and a midnight training session to keep everyone alert and fresh.
The results of the event were exceptional. With 14 different teams putting their heads together to create problem solving health tech apps, we wouldn't expect anything less! Even so, we were very pleased to see the quality of the entrants, with innovative ideas ranging from a service for searching for drugs on the basis of their active ingredients, to a hospital queue management system, to a new approach to measuring breath rate!
The winning ideas
The winning app was designed to help partially paralyzed patients communicate with their relatives or carers by using OpenCV to detect the area of the screen which the patient is looking at. Second place went to a simple but original idea for measuring breath rate using your device's accelerometer. You simply lie down, place the device on your chest, and the app does the rest!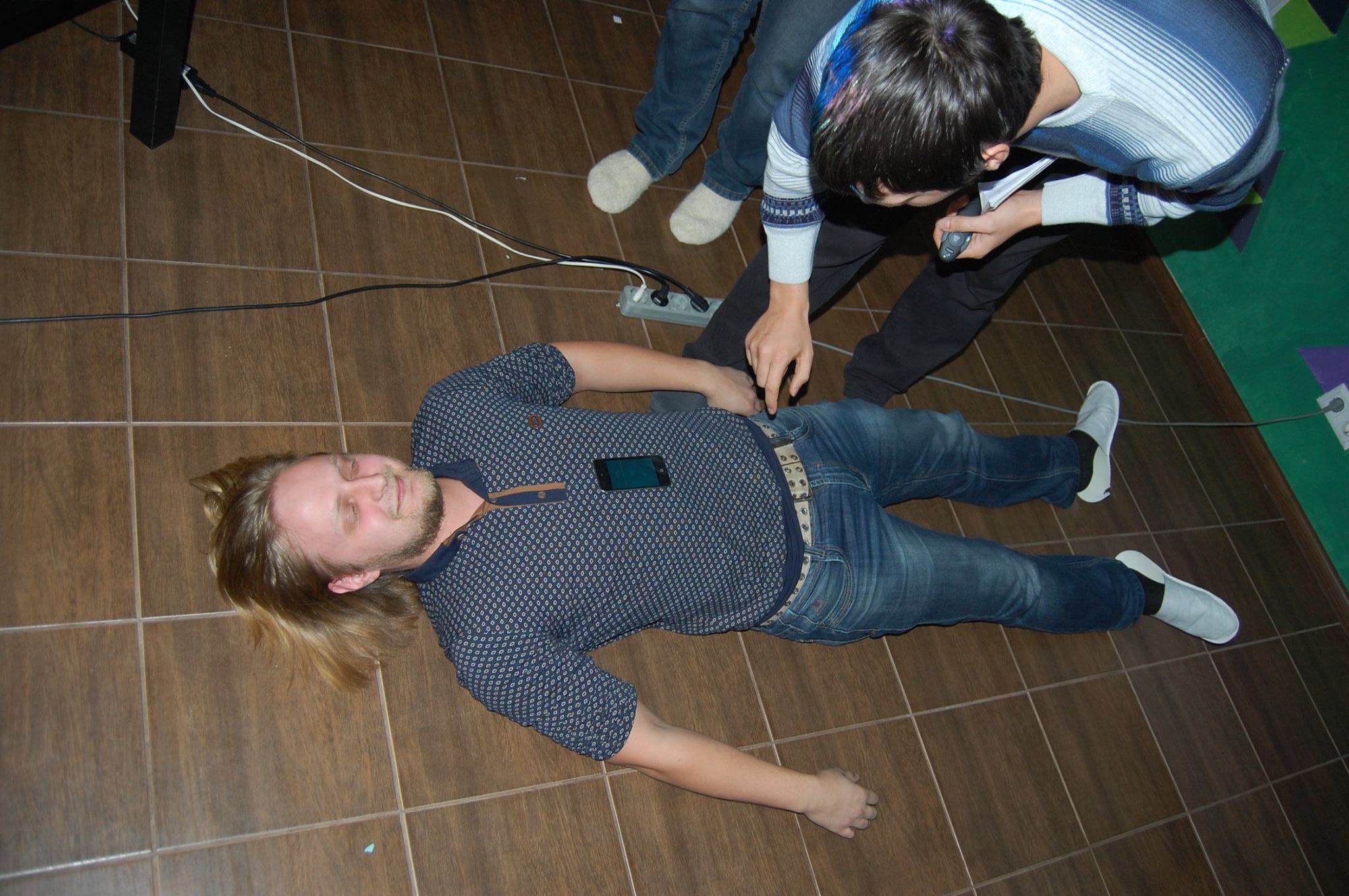 Encouraging innovation
With its great atmosphere, smart ideas and impressive results (not to mention the spirit of international cooperation), the hackathon highlighted so much of what's good about working in IT.
Here at Ekreative we love this sort of event and are keen to encourage and support innovators of every sort. That's why you can be sure this won't be the last time you'll be hearing about hackathon events at, hosted by or participated in by Ekreative.