Don't forget the managers!
A few weeks ago we posted an update of some of the conferences our team have been attending recently. From designers to testers and backend through to Android development it seemed like everyone was brushing up on their skillsets, learning something new and networking with their peers. With one important exception, the project managers! Well since then the situation has been resolved – our managers spent some time travelling as a team to Lviv in western Ukraine where they participated in Lviv Project Management Day, a packed program of skill building talks to keep them working at their very best. I caught up with a couple of them to find out some of their impressions:
Tanya:
What overall impressions did you come away with?
The conference was great. They put it on twice a year and it's a great forum for hearing and sharing experience and advice. This time round the event had three different streams: best practices, theory and master classes. Perhaps it was just because of the talks I chose to go to, but to me it seemed that there was a particular emphasis on the issue of client/manager communication. Lots of the talks touched on this.
Can you recommend any speakers we should watch out for?
Yes, actually three speakers especially stood out for me. Maxim Vyshnivetsky spoke very inspiringly about how to place client interests above your own. Yuriy Koziy spoke very openly about some of the failures he's experienced and what we could learn from them, I was very impressed. Thirdly Valeriya Kozlova gave an interesting talk on emotional competence. Actually I found myself disagreeing with a number of her points, but still the talk got me thinking seriously about the connection between our emotions and our work ethic, so I'd recommend listening to her if you get the chance.
What were the trip highlights?
Perhaps the highlight of the trip was when we realised that the Ukrainian national football team were staying in the same hotel as us for their game with Slovenia! Several of our guys bumped into members of the team around the hotel!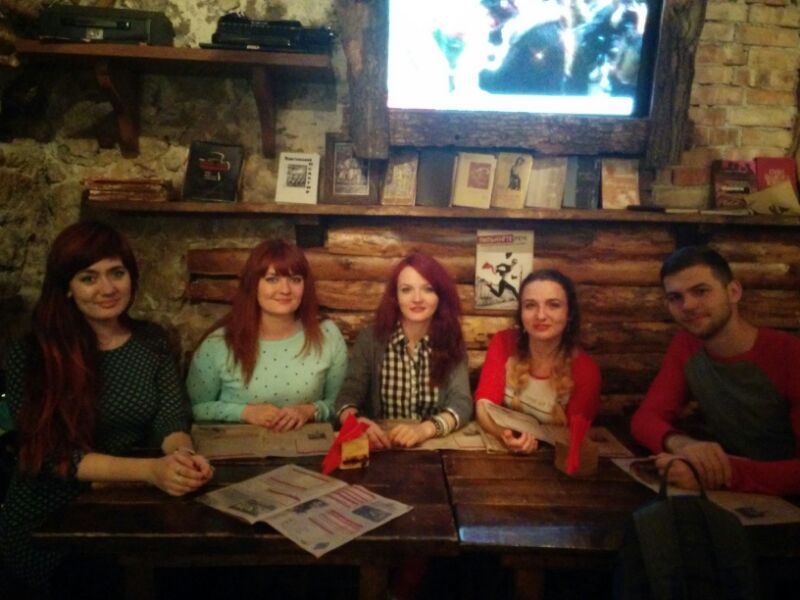 Larissa:
Overall impressions?
I liked it a lot, but there wasn't enough time to hear everyone I wanted to! Often I found myself torn over which talk to attend. Over all I took a lot of encouragement from the event and came back to the office on Monday morning with a real sense of energy and excitement for my work and a head full of new approaches to try out.
What have you brought back to the office?
I got a lot out of listening to Valeriya Kozlova. Her talk covered a lot, from our relationship with our own jobs, to relationships with clients and with work teams, a lot about how motivation works. My really big takeaway from the event though is that managers shouldn't be afraid of making mistakes! Whilst obviously we should try and do everything to the best of our ability, when something does go wrong it doesn't have to be the end of the world. Instead we should be disciplined about learning from mistakes, not repeating them and becoming even better managers as a result.
What was the funniest moment?
Actually it was probably the talk by Maxim Vyshnivetsky. He called his lecture "What to do if your client is a kangaroo, and what to do if you're one yourself" and spoke about our approach to handling client expectations and cultural differences with international teams and clients. As well as being a helpful guide, the talk was full of observational humour and funny anecdotes from his own experience.
Keep on growing
Training days and conferences can be a great way of keeping staff motivated and up to date in their work methods. We're commited to doing the best for our staff so that we can deliver the best to our clients, which is why this won't be the last time you'll read about personal development opportunities here on the ekreative blog!