Did you hear about the Challengathon in America House, Kyiv? We entered a team of 3 Ekreative developers and 1 designer into the 3 day event which took place from the 10th to the 12th of March.
What's a Challengathon?
I can hear you asking now, "I've heard of a hackathon, but what on earth is a Challengathon?" The event was organised with the aim of finding new solutions to help enable Ukraine's successful implementation of reforms by bringing together social activists and members of the IT community. The finalists included existing reform tools looking for an opportunity to gain traction and publicity, tools that have been in development for a long time looking for publicity and an opportunity to finish development and new projects (including our teams idea) looking to innovate and throw some fresh perspective onto the problems faced by reform implementers.
Overcoming the challenges which stand in the way of reform is a big task requiring creativity, technical know-how and a passion for seeing those reforms come to pass. Some of the challenges faced include: corruption, economic recession, low public participation in the reform process, poor coordination between public and government sectors, and a lack of awareness about changes being made.
There were 25 teams who applied to participate in the Challengathon, creating high levels of competition between the different projects. Of those teams, 8 were chosen as having projects which best met the event's aims, the finalist teams were called 'Transparent privatization', 'Digital police', 'Openbudget', 'Tracker', 'NGO Progress', 'Everything will ProZorro', 'Advance' and 'eKreator' – can you guess which one is us?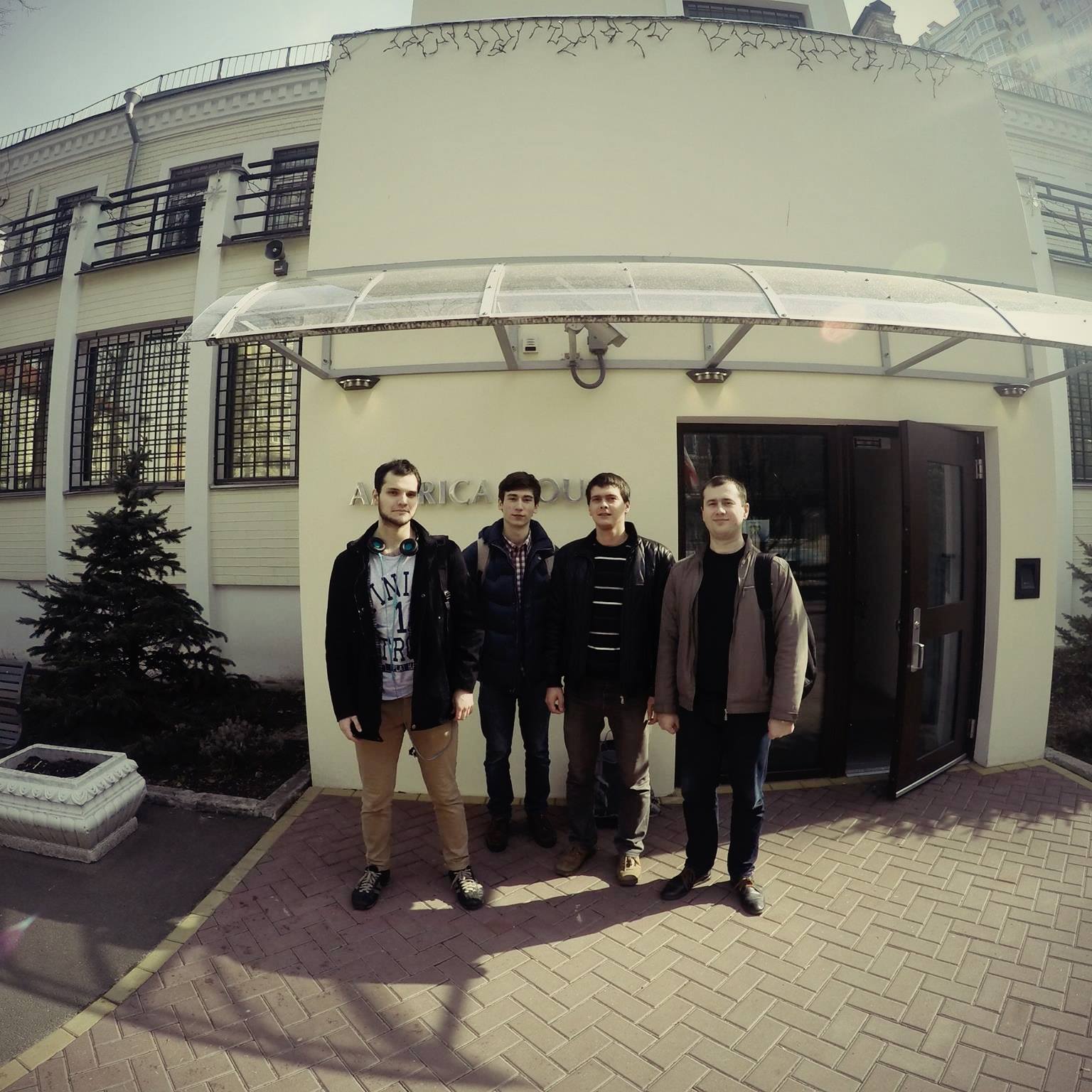 Day 1
The first day kicked off with some guidelines on who the intended audience for these projects is and what the expectations associated with the projects are, as well as some fun teambuilding activities. Then it was time to get down to business. The eKreator project is a web based tool for keeping track of Ukrainian members of parliament (Deputies). The parliament proceedings are posted on youtube with individual clips for each speaker. The eKreator tool organises this information and allows users to search those videos easily by deputy so that you can find out what a specific deputy has said in parliament. It also displays the most recent proceedings in chronological order so you can quickly and easily assess what's been happening during the most recent parliament sessions.
Day 2
After a round of lateral thinking puzzles to wake us up in the morning it was back to work on the second day. The event was run to a very high standard and we never wanted for anything in terms of food or comfort. The 3 day time limit is more than most hackathons I've been involved with before now and allows you to achieve a lot more during the course of the event. You'd have hoped it would mean you'd get a little more sleep too, but it was still a hard slog and we essentially worked through the night between the 2nd and 3rd days to make sure as much as possible was ready for the presentations.

Day 3
Tired but with something to show for it, the time for presentations came round. The jury consisted of Valery Yakovenko from DroneUA, Jaanika Merilo from the Ukrainian association of venture capital and private equity, Larry Peaks from the economic department of the US Embassy in Ukraine, Meghri Karyahdyyeva from IREX, Gia Getsadze from the Ministry of Justice of Ukraine and Denis Gursky from Social Boost. After the presentations had been made the judges offered their thoughts on the different projects and announced three winners of the event:
All was ProZorro – a system for analysing organisations that participate in government tenders for potential risks,
Digital Police – for displaying crime statistics over city maps and allowing you to know the risks connected to areas you walk through,
Openbudget – for looking at the use and planned use of money in city budgets.
They also announced a special ongoing support and mentorship prize for the Transparent privatization project – a platform for the transparent sale of government properties.
We had a lot of fun taking part in the event and hope that by participating in this project we're helping to move our country towards a better future! We saw over the course of the event that IT really can be a key to unlocking meaningful change!