Keeping up to date
Keeping staff up to date with the latest methods, technologies and strategies is an ongoing, continuous process. As well as encouraging them to attend locally hosted lectures, training courses and events relevant to their particular field of expertise, we also send people to a range of different out of town conferences to build up their technical skills, share experience with their skill community and generally build up their professional confidence.
Emphasis on development
The last month at Ekreative has included a particular emphasis on professional development; we've sent out developers, designers, managers and QA engineers to a range of different training and networking events. You can read a few of their impressions from these events below:
Frameworks
Alex and Victor: Front/Backend developers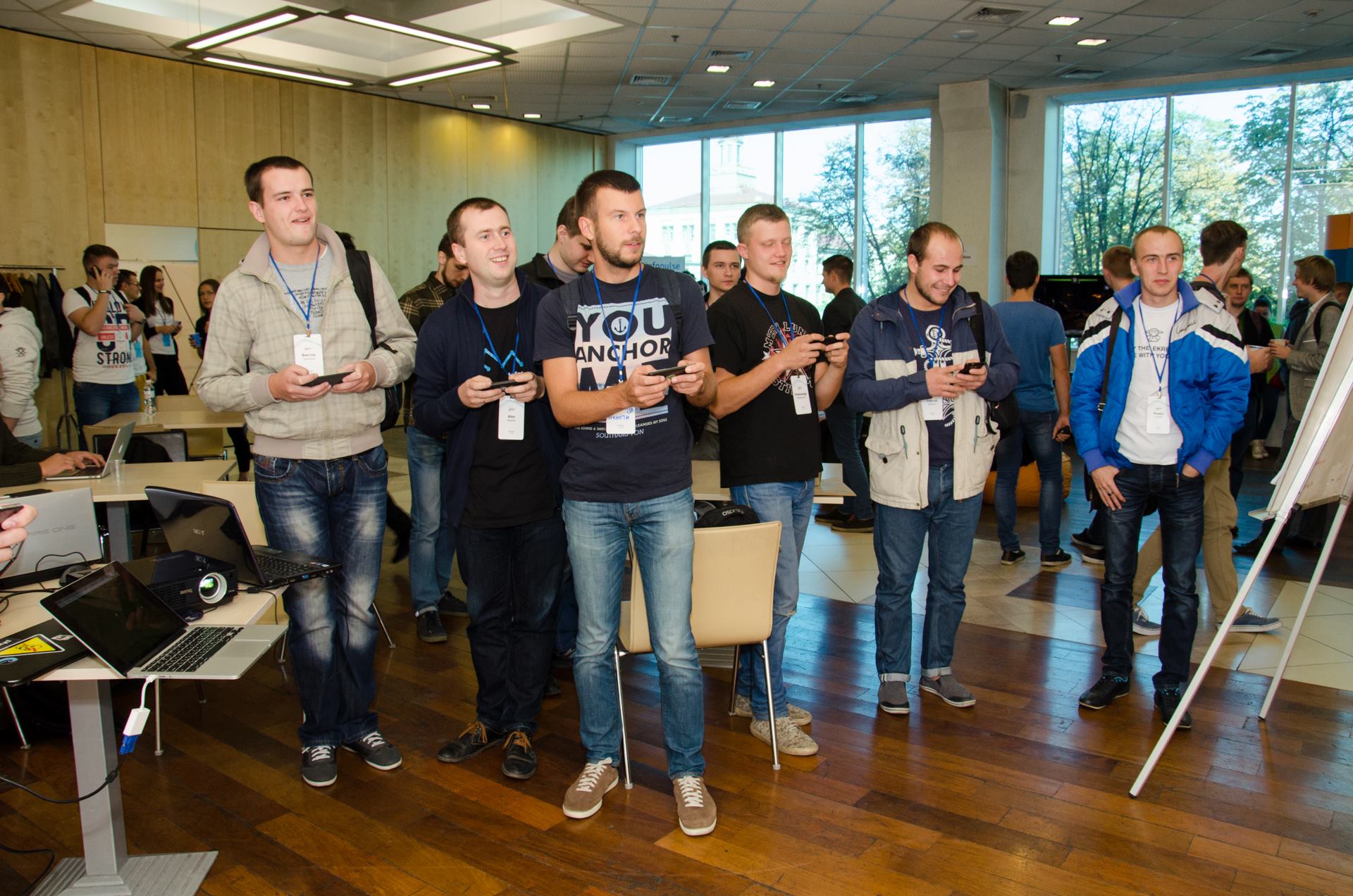 What was the event? Actually 3 events, 2 one-day conferences called "Framework days" one for Angular and React and one focussing on PHP and a separate Symfony focussed event called Symfony CAMP 2015.
Who went from Ekreative? We had 9 programmers at the Angular day, 4 for PHP and 5 at "Symfony CAMP"
What were the highlights? At Symfony CAMP it was definitely a highlight to hear Symfony lead developer Bernhard Schussek (webmozart) talking about the future of PHP and the Puli toolkit.
Funniest moment? Our whole team winning t-shirts for making origami elephants and also when at one talk a projector failed and they tried displaying the presentation for an entire auditorium on a 13 inch monitor!!
Speaker to watch out for? Apart from webmozart who we already mentioned, I got a lot out of listening to Jordi Boggiano talking at the PHP frameworks day about what it takes to maintain an open source project.
QA
Lena: QA engineer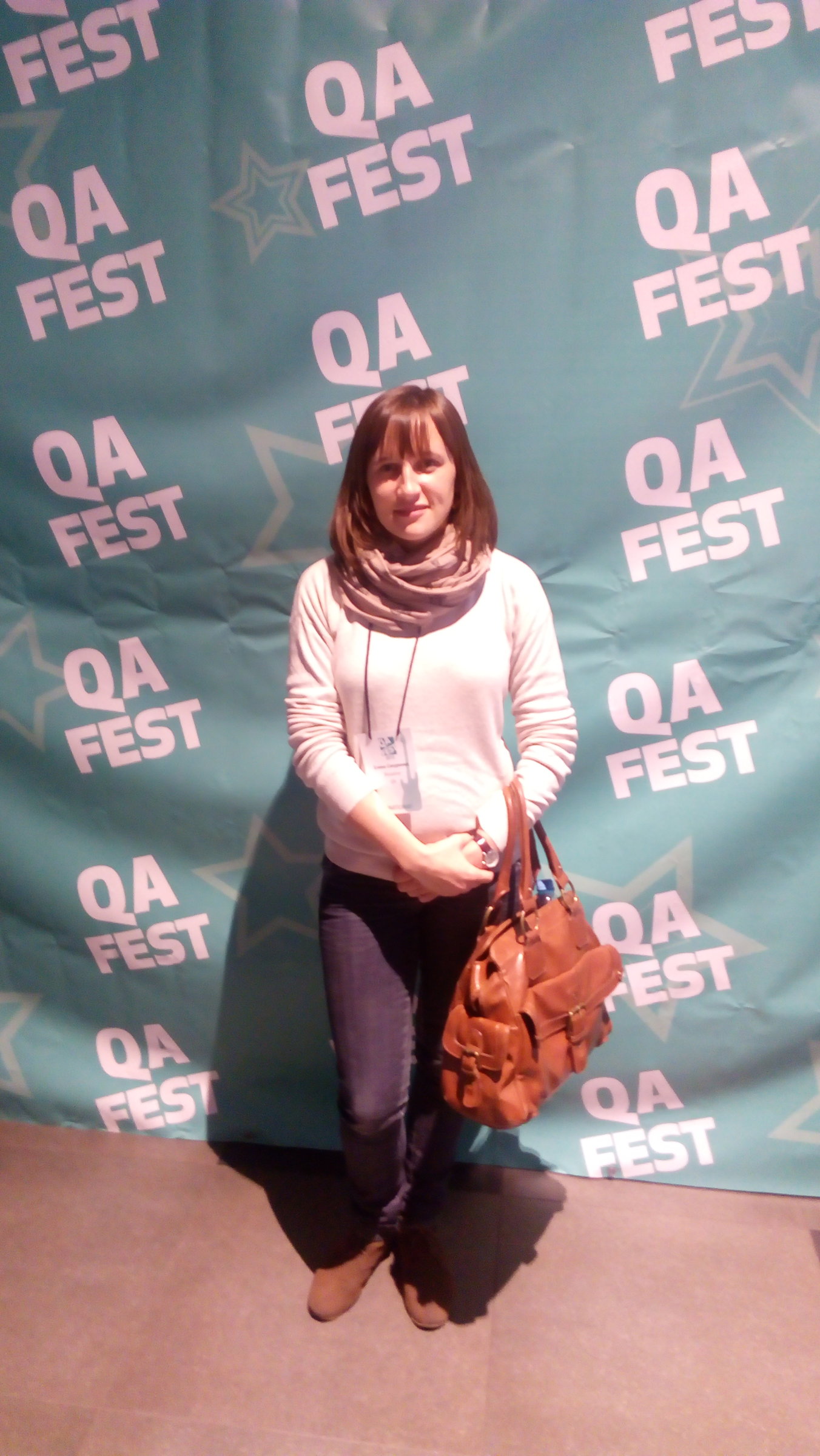 What was the event? QAFest, an intense one day conference made "by testers, for testers".
Who went? 4 testers and 1 project manager
General impressions? A lot of people, a lot of really practical sessions.
What have you brought back to the office? I went to a talk entitled "Is your app mobile friendly?", which offered some really practical testing steps that I'm able to implement on a regular basis.
Funniest moment? I went to the wrong lecture! I realised straight away, but was too embarrassed to walk out! Luckily the conference has an emphasis on short and sweet (so they can pack more in) so the talk was only 20 minutes long.
Speaker to watch out for? Per Thorseim gave a great talk called "Lessons learned: When the worlds largest dating site got hacked", for password and other security related questions I'd recommend giving him a listen.
Android
Anna and Nazar: Android developers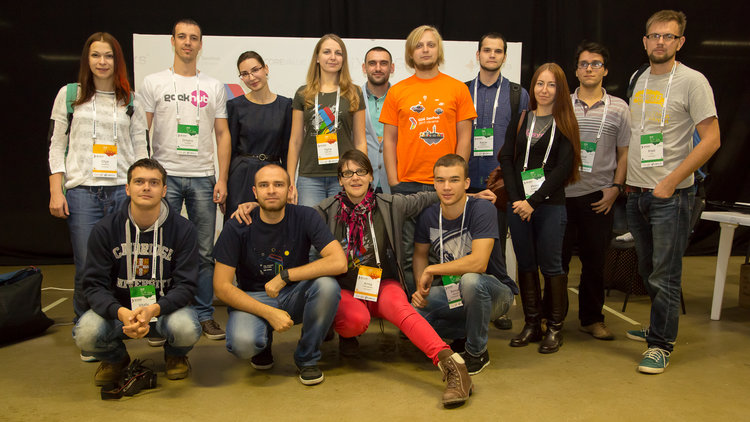 What was the event? GDG DevFest Ukraine – Ukraine's biggest Google tech conference.
Who went? We had 6 ekreative developers at the event, including our CTO, Fred. 4 of the guys were attending sessions, while 2 were volunteering, helping set up and running stalls (Anna at the community table and Cheb getting attendees making handmade google cardboards!).
What have you brought back to the office? I went to a good, practical little talk on moving your project across to Android 6, which tied in really nicely with a project I was working on at the time, so I was able to implement some of the advice directly.
Speaker to watch out for? There were so many, I especially liked the selection of themes they chose. Roman Herasymenko on Marshmallow's new security model, Constantine Mars on RxJava for Android, Anton Minashkin on Data binding, it's too hard to choose just one!
Overall impression? A great atmosphere, useful sessions and a lot of motivation to try out new things.
Design
Pasha: Lead Designer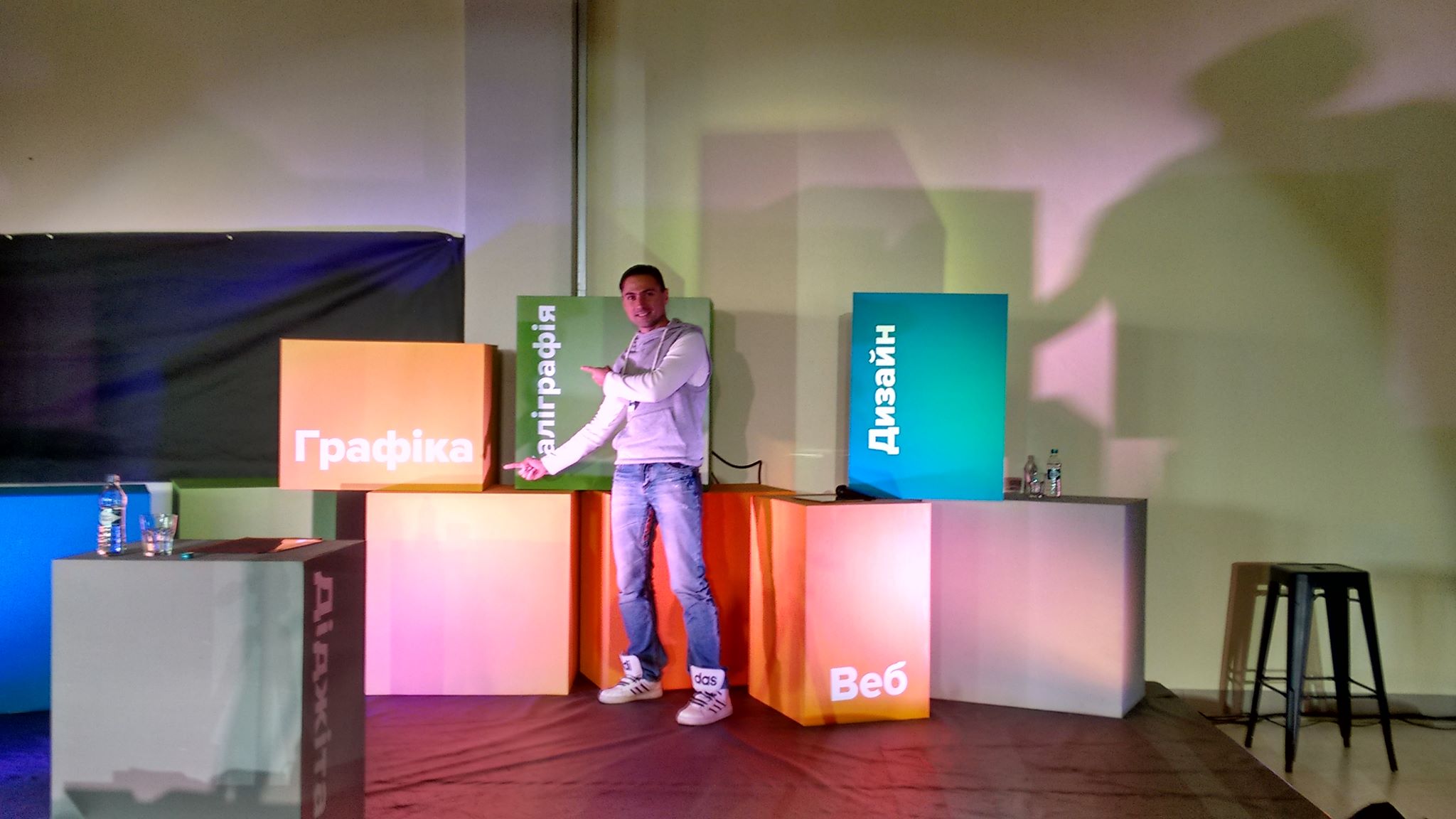 What was the event? Design Village 2015 – Officially a one day design conference in Ivano-Frankivsk on the edge of the Carpathian mountains, but we also got a lot out of an impromptu follow up session the following day!
Who went? 5 members of Ekreative's design team went to the event
What were the highlights? Going on a trip like that together as a team is great for building up team spirit and especially for integrating newer team members into the group. We had a great time and the conference itself was of the highest standard.
What have you brought back to the office? I learned a lot about fonts at Design Village, from the history of their development and use, through to some ways to take advantage of the opportunities provided by OpenType fonts – some of those more practical tips and tricks have already come in handy!
Funniest moment? Ordering food together as a team, thinking we'd not ordered enough, totally over compensating and then taking away a whole collection of doggybags!
Overall impression? This conference raised the bar for Ukrainian design events and helped improve the professional level of all our designers.