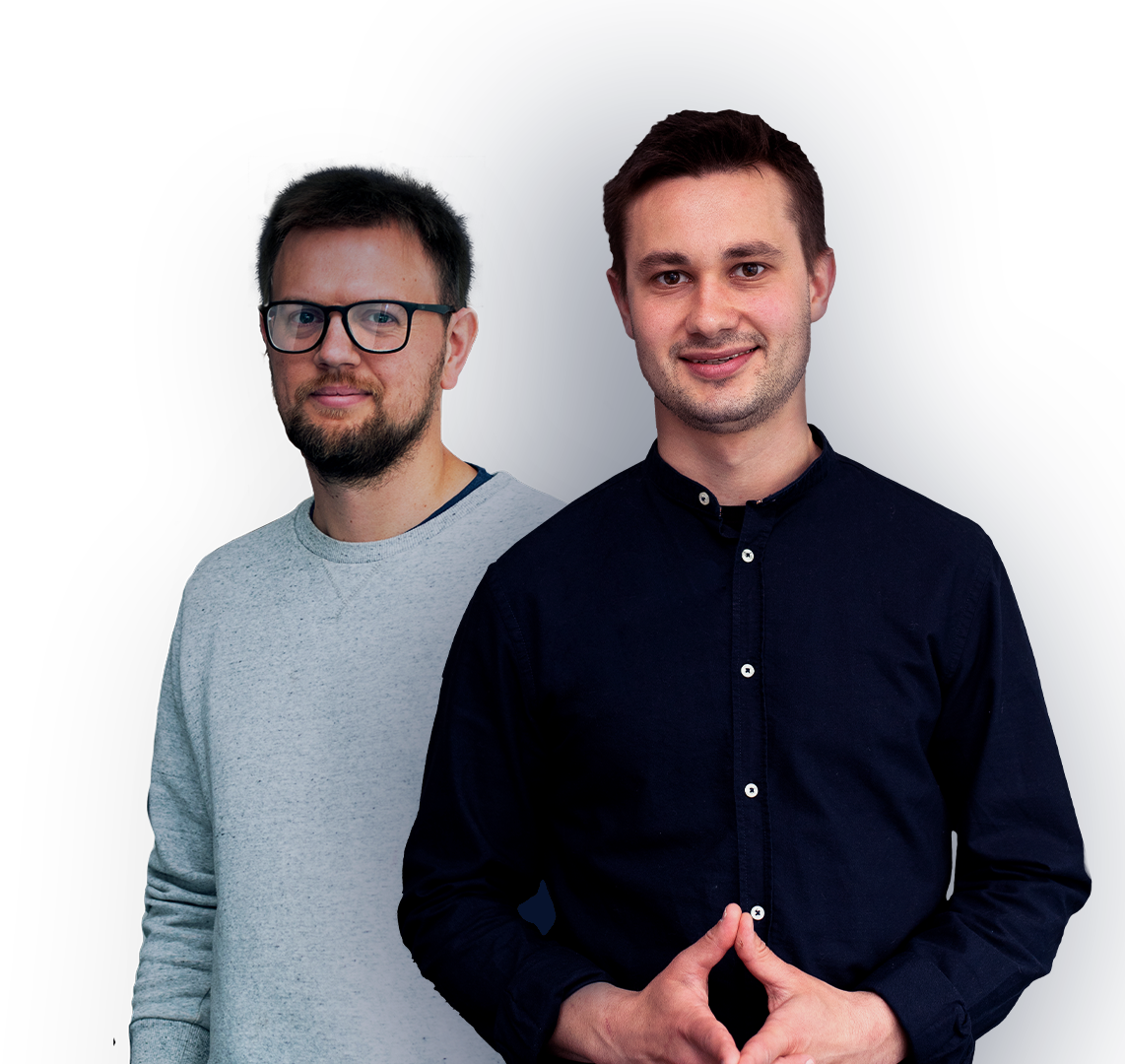 Importance of the Discovery phase
A discovery phase sets a solid foundation for a development project, ensuring everyone is on the same page, with a clear vision of the product to be created. This clarity makes for better estimates, increased development efficiency and ultimately a higher quality end product.
Here are some of the key aims of the discovery phase
that we offer:
Define project scope and goals

As well as learning about your vision for the product and it's features, we can provide insight into the practicalities of developing those features and help you understand what factors might influence the process.

Understand competitors based on market research

Having a firm grasp of the existing market is vital to creating a competitive product. If you want to really stand out, you need to learn from those you want to stand out from.

Design a compelling, user oriented experience

While the details will be ironed out later, the core of your UX is the starting point for your project's engagement and retention metrics. It's never too early to plan for these key performance indicators.

Create a scope of work

This essential document defines the project's MVP (to avoid project overrun) and helps ensure that everyone is on the same page regarding the outcomes being worked towards.

Understand the technology stack and project architecture

Planning for the technology requirements of a project helps ensure that the development process is efficient and follows a logical progression.

Define the roadmap to project completion

This detailed plan sets out planned milestones, breaking the project into manageable chunks to ensure that progress can be effectively assessed and kept on track.

Create an estimate

Once all of the project's specifics are planned out we can make a detailed estimate of how many hours of work are likely to be needed and therefore what the overall cost range of the project is.
Free, no strings attached, initial Discovery consultation. Up to 3 hours of video calls discussing the project goals and current problems

Additional Discovery sessions - on demand. Following up on the details of the project. Carrying out research and examining any existing project preparation. Preparing the necessary definitions, project architecture and roadmap.

Produce a detailed project brief and rough estimate for the project development. When signed off on, the project moves into the active development phase.
Why Us
Our team is made up of over 150 talented professionals - developers, designers, QA engineers, project and marketing managers, SEO experts, and support specialists. Ekreative have been working in web and mobile development for over 10 years, completing approximately 40 projects a year. And we have a wealth of experience in taking projects of varying complexity through all steps of the project life cycle.
Leading our talented managerial team in running effective Discovery phases, Kiril and Fred are two core members of our team who will make sure your project gets off to the best possible start:
Fred Cox
Ekreative CTO, since 2010
As well as leading an extensive development team and personally mentoring 70 developers and team leads, Fred's insight into project architecture and choosing the right stack have ensured the success of projects across a wide range of industries.
Kiril Abazher
Ekreative COO, since 2014
With wide experience in project ideation, validation and management, Kiril has a special talent for developing smart, scalable solutions to complex problems.
Reviews
Web, Mobile & Software Dev for Nutrition Platform
Project summary
Turning the client's vision into a reality, Ekreative has become a valuable partner over the course of a long-standing relationship. Despite the engagement being a remote one, with their cost-effective rates, the dedicated team of developers has become a go-to resource for the business.
THE REVIEWER
Christopher Holman
CMO, LifeBase
Web Dev for Tech Investment Company
Project summary
Ekreative's work generated publicity for the client and achieved the mission of bringing in investment deals. The project manager was responsive and communicative as usual. Through their professionalism and experience, they've become a long-term partner that the client can continuously rely on.
THE REVIEWER
Thomas Jones
Founder, Charlotte Street Capital
Development for a Livestock Online Marketplace
Project summary
The livestock auction app is incredibly happy with Ekreative. The platform had 8 million lines of code and launched without a single issue. Ekreative is incredibly responsive and showed that they cared about the project. They continually went above and beyond to demonstrate their dedication.
THE REVIEWER
Chanel Gallen
General Manager, FarmGate Auctions
Mobile & Desktop Dev for Vertical Story SaaS
Project summary
Ekreative has proved to be a reliable service provider. They've handled the client's stringent requirements well, and their project management has been effective. The team has demonstrated an impressive level of responsibility, with some teammates even working overtime for free of charge.
THE REVIEWER
Benjamin Ranft
CPO, Cutnut