An online service for purchasing and support of dental industry equipment
Challenge
Ongoing development and comprehensive support of the website.
KavoKerr is a global corporation that wanted to ensure smooth site operation and quick response to changes. What's more, they wanted to have a dedicated development team to fully manage their online platform, with whom they could develop a close, communicative working relationship.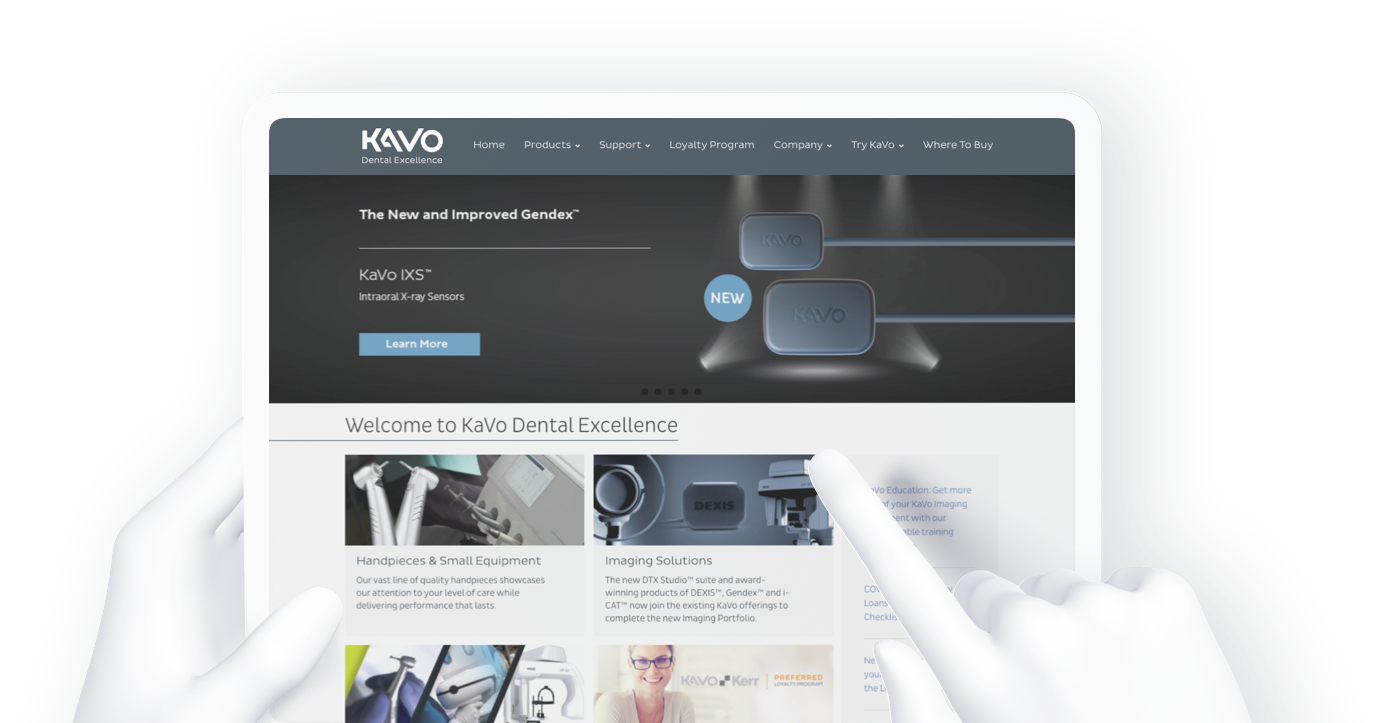 Solutions
To meet their needs Ekreative provided KavoKerr with a full-stack team working on the project full time and promptly reacting to changes. Proactive developers ensure constant site support and suggest the best solutions to address any challenges. The team is in charge of the project's development, design and maintenance. To best meet the client's business needs, our experts communicate with the KavoKerr team on a daily basis.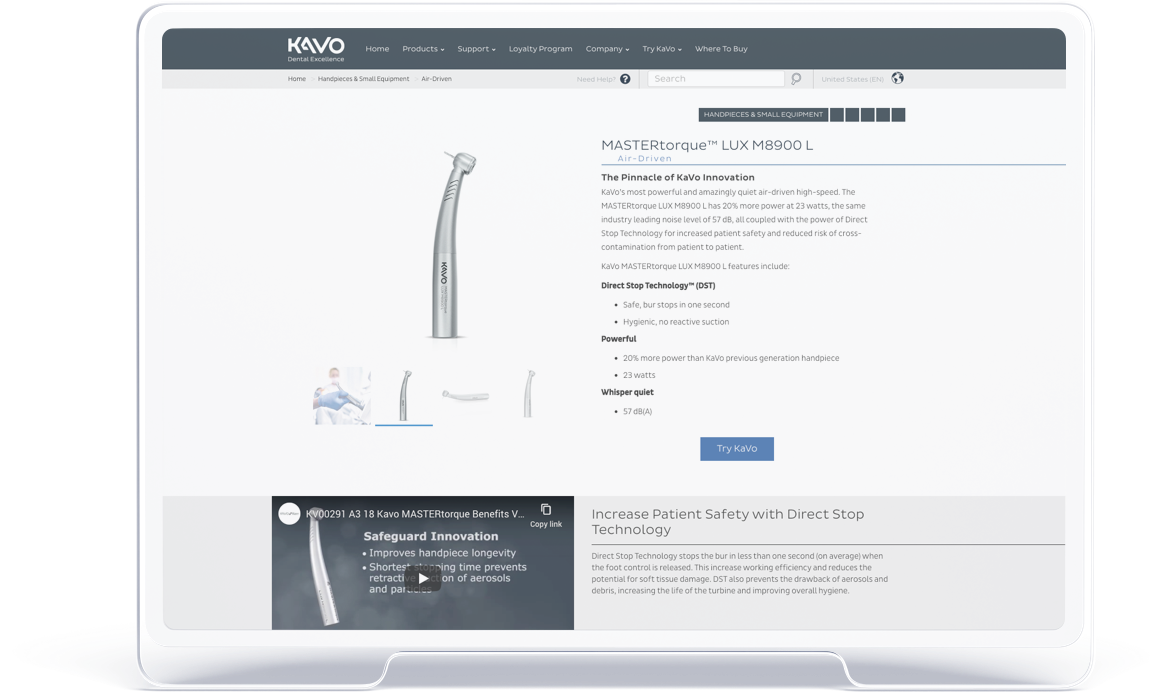 Features:
A dedicated development team that is always in touch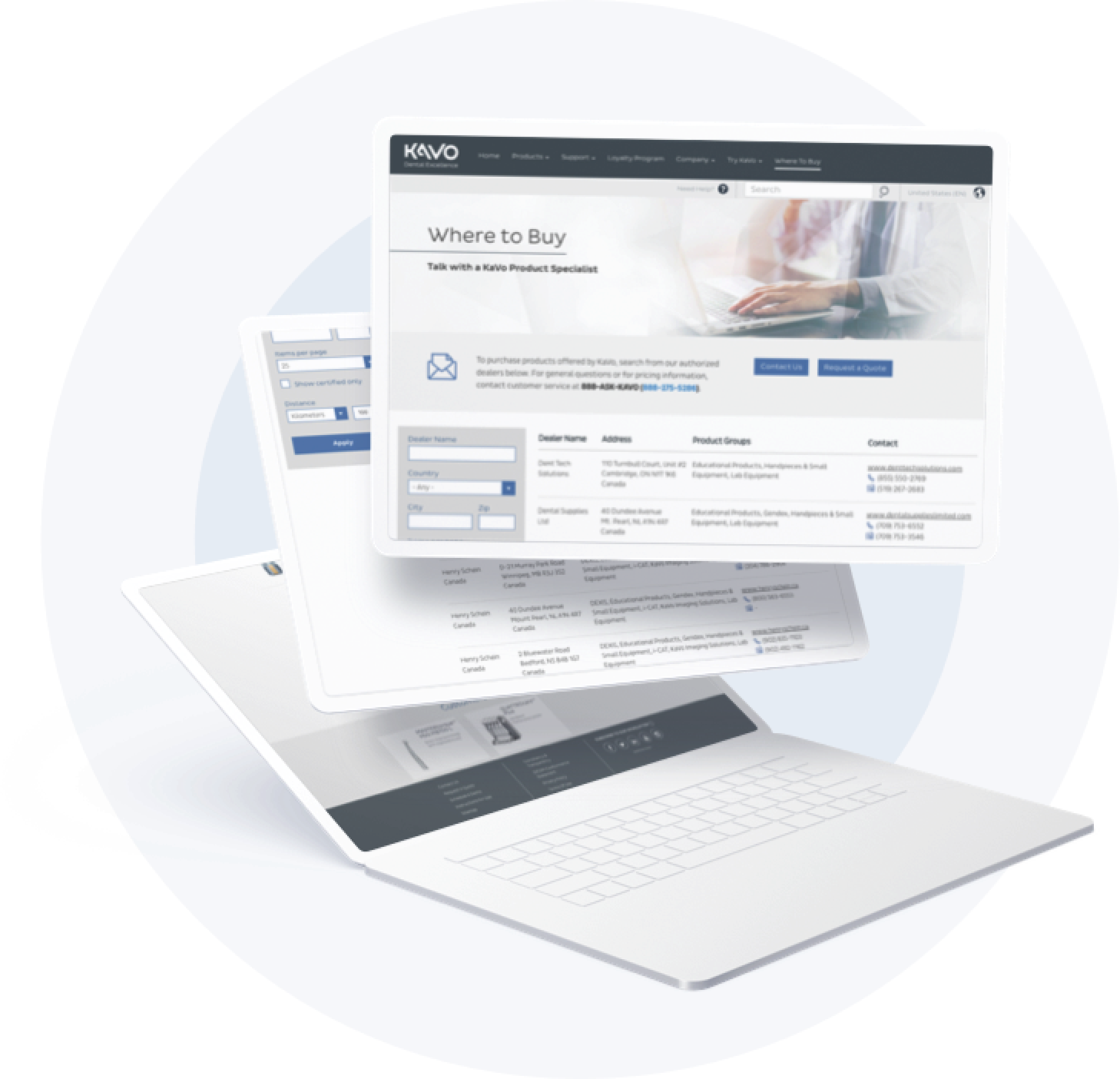 Complicated third-party integrations:

Widen asset management service

Dealer search module (database integration)

Smart storage of images for website