From teaching the basics to learning from the best
There are a lot of different ways to grow professionally. At different stages of our development different approaches to growth may be more effective than others. In a company like ours we represent a wide range of talent, from junior developers, designers and testers fresh out of education to seniors with over 10 years of experience under their belt.
Of course the number of years you've been working isn't necessarily what marks you out as being a 'senior' in your field, there are plenty of technical indicators too, which is why we're keen to encourage everyone in the company to engage with professional growth options appropriate to their level. Here's a few of the things we've tried recently:
Freshest of the fresh
For young developers and designers fresh out of university it can be challenging to get a work placement at all, as the ever vicious 'jobs require experience, which requires a job' cycle can leave them stranded, especially if they were unfortunate enough to be on a course which inadequately prepared them for the world of professional software development.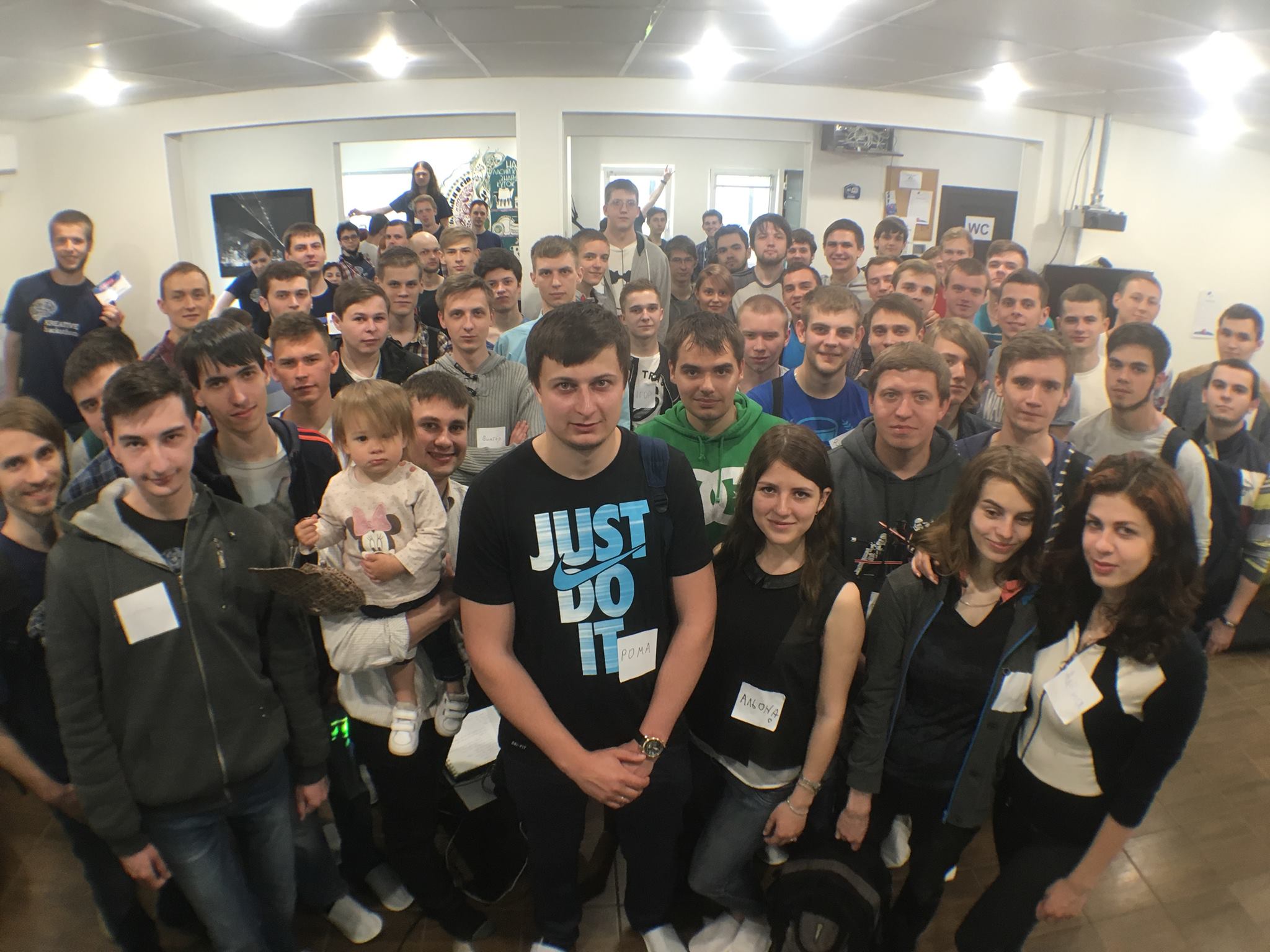 That's why we do two things to encourage professional development in our potential hires (that's right, they don't even work for us yet!). First of all we offer summer internships to the most promising of the current class and second (in part to find out who those promising students are), we've started running student hackathons.
If you've been following our blog for a while you've probably gathered that Ekreative loves hackathons! Generally speaking they're a great opportunity to develop professionally, test yourself, network with peers and so much more in an environment that mixes intensity with fun and produces both innovation and personal growth! Our student hackathon followed a pattern that would be recognisable by attendees at similarly named events world over, with one key addition:
Mentors
From our existing employees we provided a group of mentors to coach, guide and help the student teams through the process of transforming their original ideas into something they could present at the end of the event. Initially conceived as way of smoothing the hackathon process for young developers with a headful of talent but no team project experience, the mentor role evolved into a real highlight of the event.
Not only were the mentors able to provide the sort of practical advice that enabled the teams to structure their projects and complete them on time, many of the students got immeasurable benefit out of being able to show their code to an experienced developer at any point throughout the 24 hour period and get pointers and feedback to guide the way.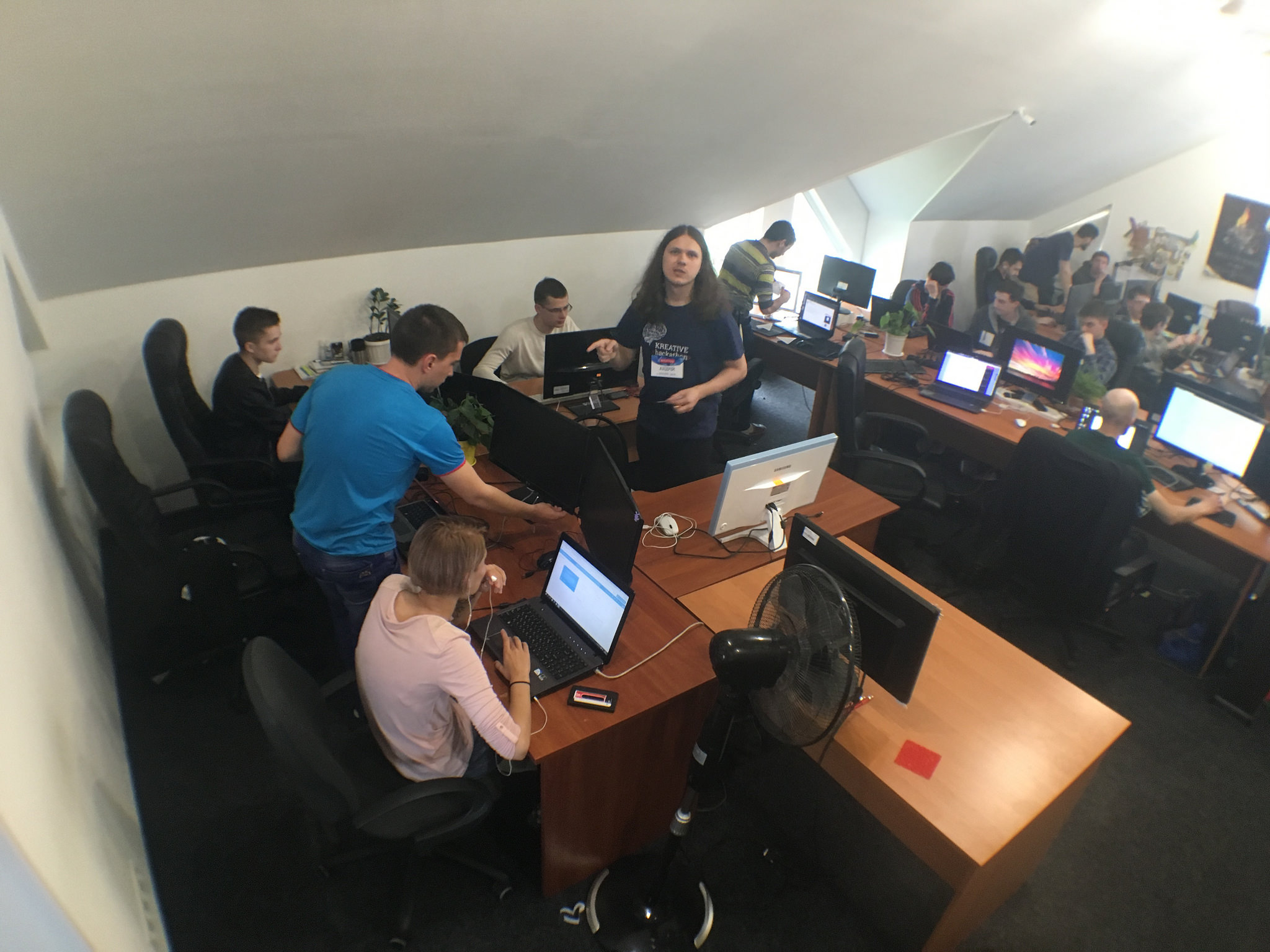 On top of that, the mentors themselves (in many cases mid-level developers) got to take a step back from the coding action and view these mini projects from a more global perspective, taking on a hybrid manager, project lead, project architect role that broadened their own understanding of the role they play in projects we do for clients.
Overall the event was a big success, a lot of fun was had and everyone who attended was able to grow and get something out of it. The theme of the event was very broad, "Make the world better" and the projects that were thought up were wide ranging in their interpretation of this theme. The winning projects included an online learning, course creation tool, a program for searching the subtitles of youtube playlists to find the exact place in a video which addresses your need and an online medical advice centre conceived with connections to local hospitals so that you could move seamlessly from online advice to real world doctors appointment.
Teaching IS learning
One big take-away from the hackathon was how helpful it can be to teach others what you already know. It forces you to formulate your knowledge in a way that's clear and understandable to others, to think about the reasons why you do what you do and broadens your perspective on how your role fits into a larger team.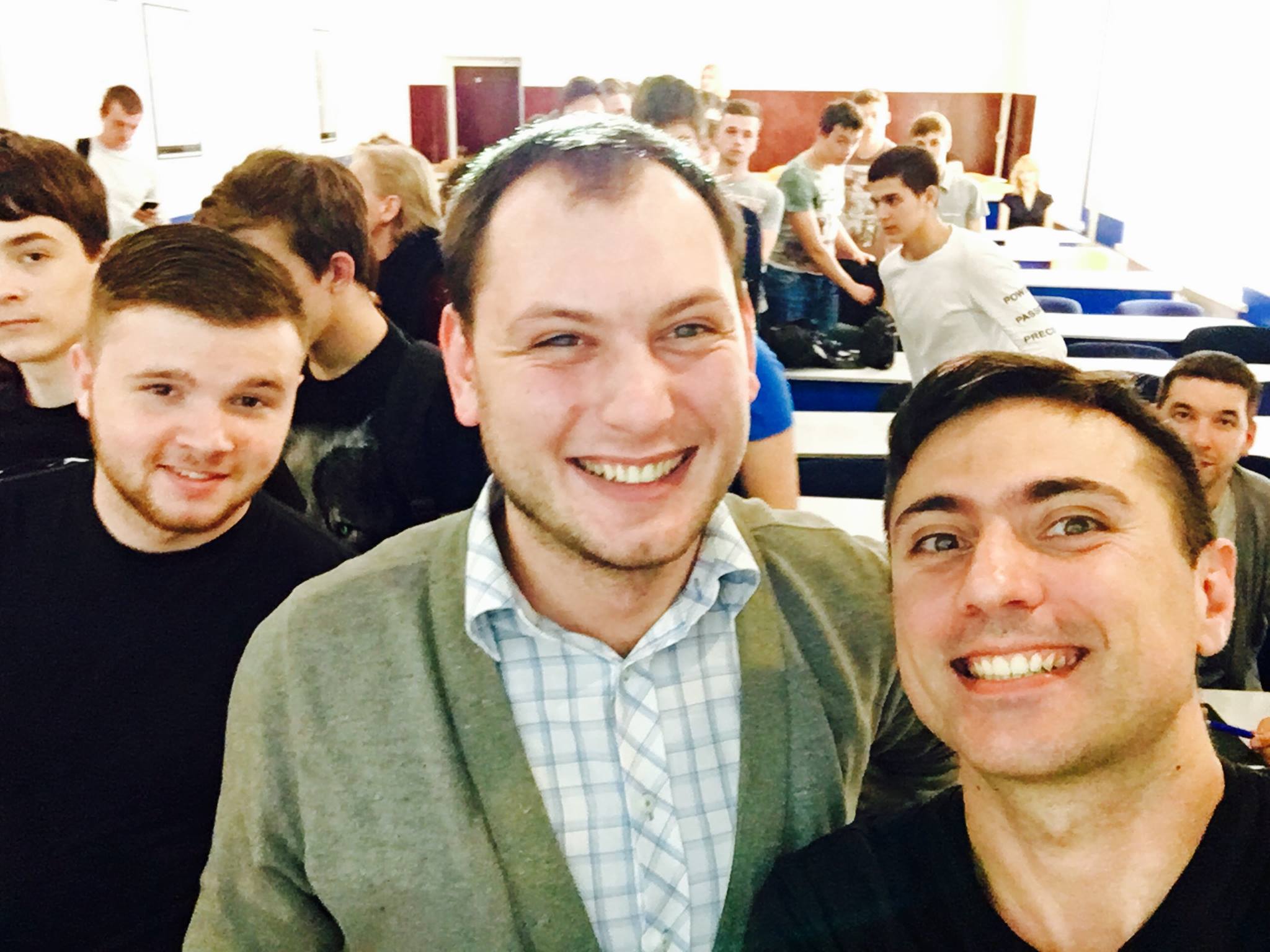 Our design lead Pasha is always looking for ways to build up his own skillset too and had a new experience shortly after the hackathon when our local business college invited him to come and give a guest lecture on 'Design in IT'. The talk went down extremely well and highlighted for him the energy and enthusiasm of the upcoming generation of designers, hungry for insight into what the reality of design in IT might involve.
In addition, preparation for the talk required him to go digging into some of the history of his field as well as ordering his own thoughts and experiences into a form that would be clear and engaging for his audience. This process along with the practical experience of public speaking ensured that he got a lot out of the event for his own development too, reconfirming the broad benefits to be had from teaching what you know.
Learn from the best
Sometimes though, we grow ourselves by learning new things and by learning how other people approach the same problems that we face. To keep themselves sharp and at the forefront of their field, a group of our project managers recently returned to biannual event PM Day for a weekend of talks and workshops from some of the most experienced project managers around.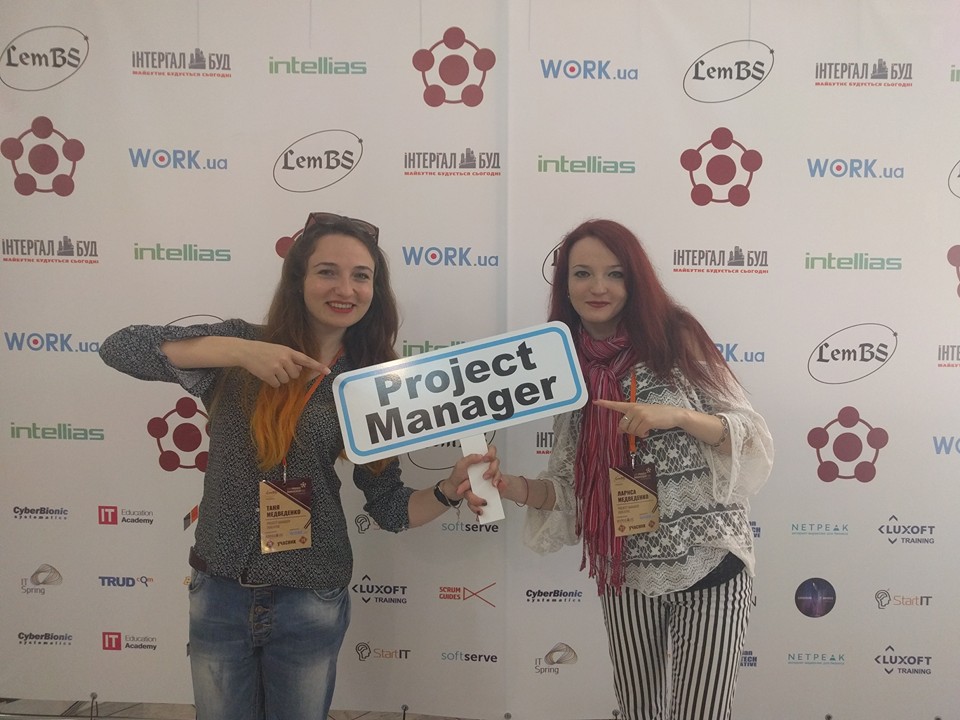 Grappling with topics ranging from the psychology of conflict and negotiation through to different approaches to running retrospectives, the managers were left with plenty to consider and brought back the most relevant seeming parts to implement in our office. Regular attendance of conferences and training days is an invaluable way of ensuring that up to date methodology and tools are known and potentially used by the staff members who need them most as well as providing great opportunities to network and participate in a community of peers.
Ahead of the curve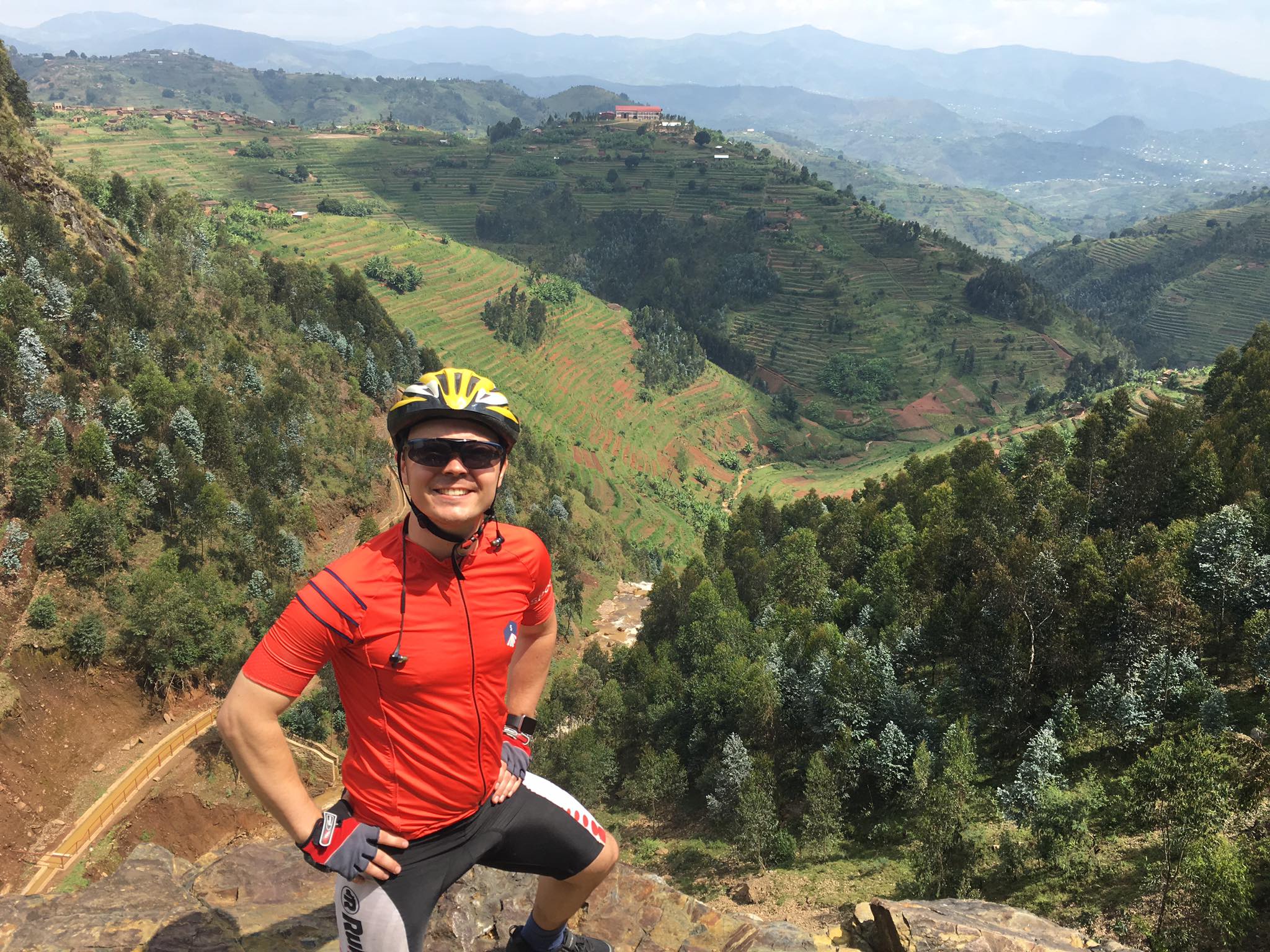 Whatever form professional development comes in, we love to push ourselves to the next level and make sure that we're ahead of the curve. As well as giving us plenty of opportunities to learn and grow, the options I've described here also presented us with the chance to try new things and put ourselves in new situations, stretching us that little bit beyond our comfort zones.
In many ways we're inspired in this by our CEO, pictured here pushing himself to new extremes during a week long cycling marathon for charity in central Africa last month. Every part of the team needs to be growing, improving, learning and leaning in, from the bottom to the top.