Connecting local people with public transport
Challenge
Utilising big data to create a convenient public transport information app with bus and trolleybus routes and arrival times with up to the minute information from on-vehicle trackers.
Mapamagic was a very personal challenge for the Ekreative team as we made it for the city where one of our development offices is based (Cherkasy, Ukraine).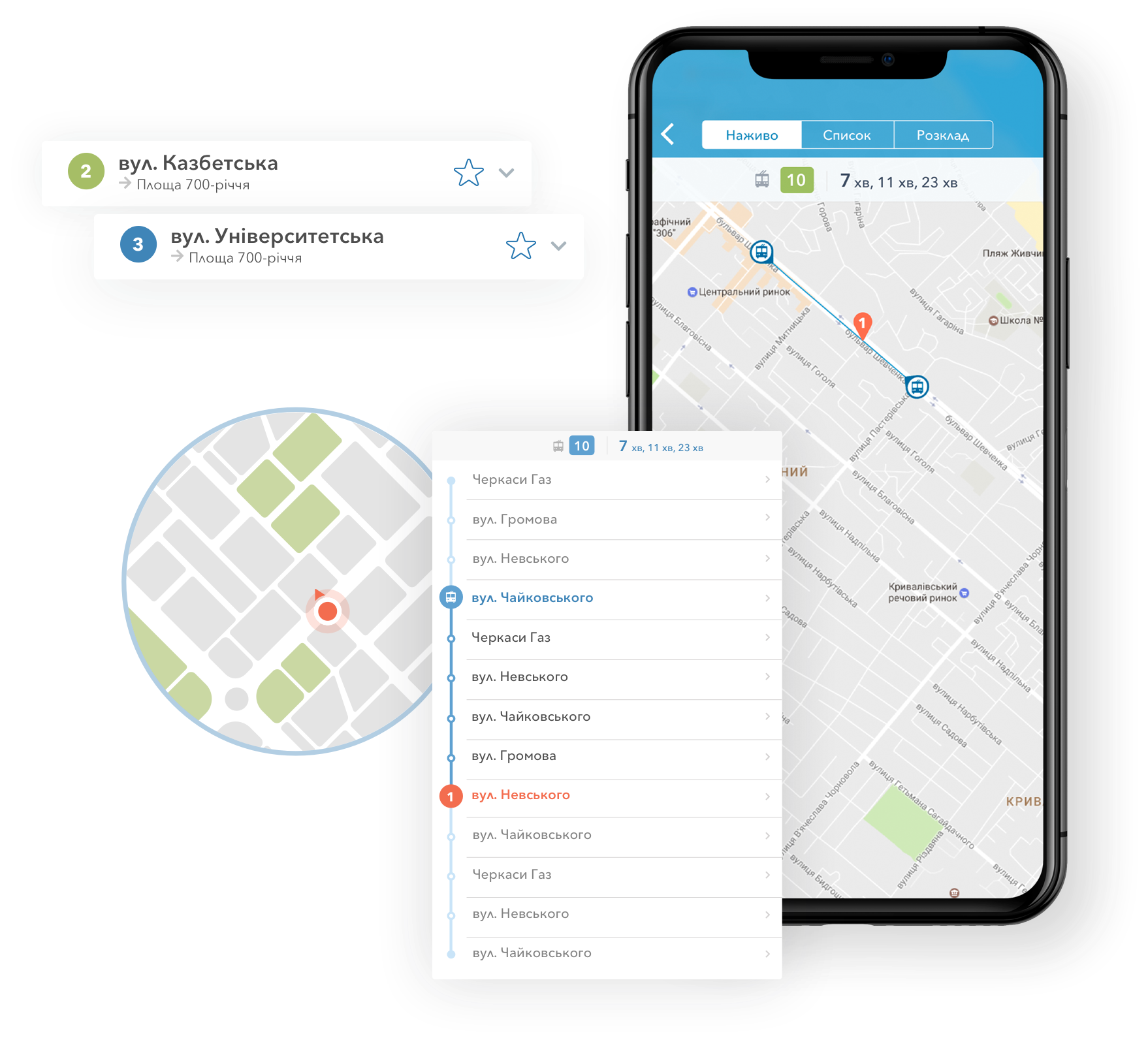 Solutions
The Mapamagic app is available for Android and iOS, as well as having a browser based interface.
It shows users the nearest 3 bus stops to their current location, displays the details of all routes going through a given stop and updates every 10 seconds with the current location and
estimated arrival time of the next 3 busses or trolleybuses.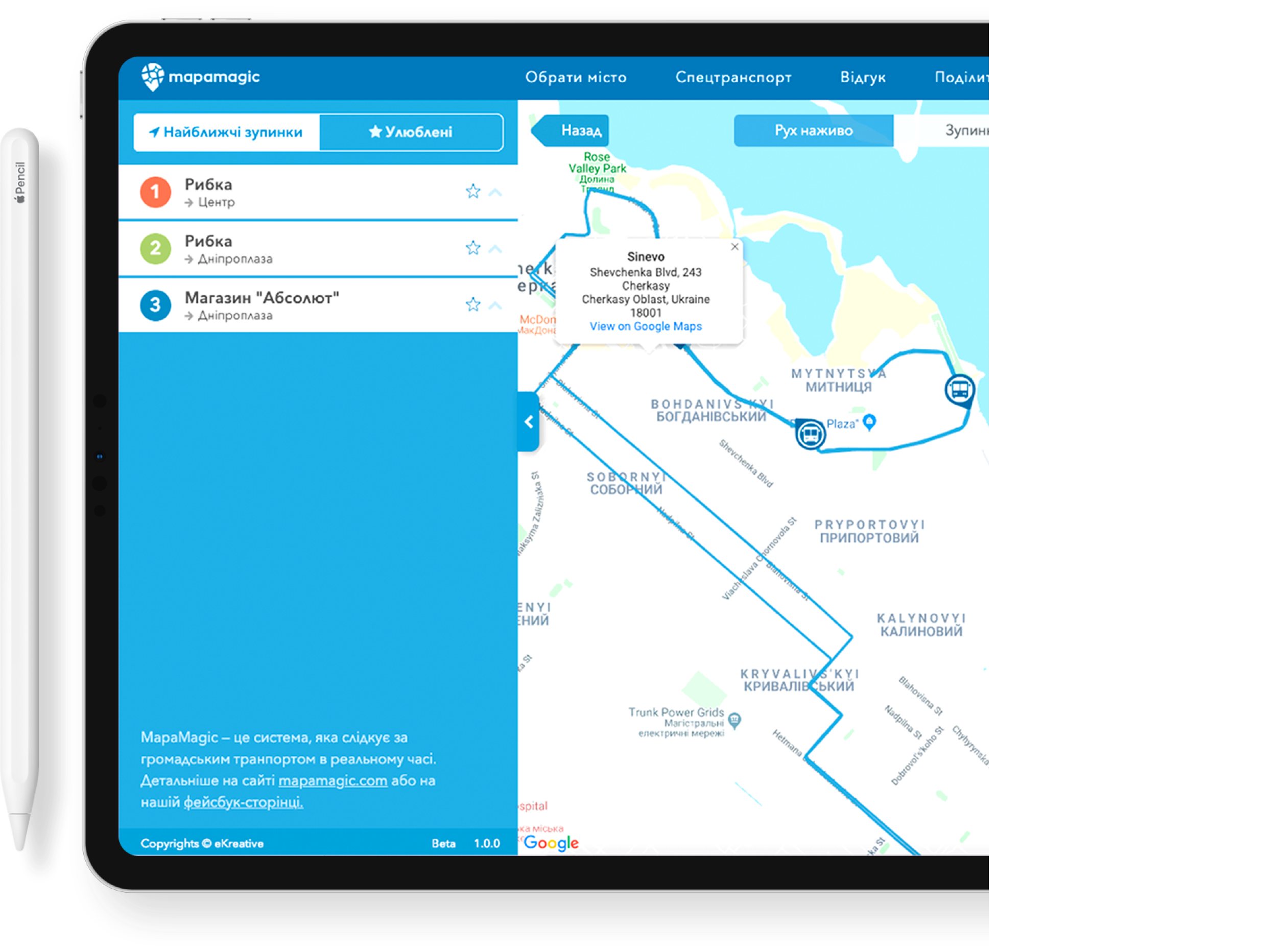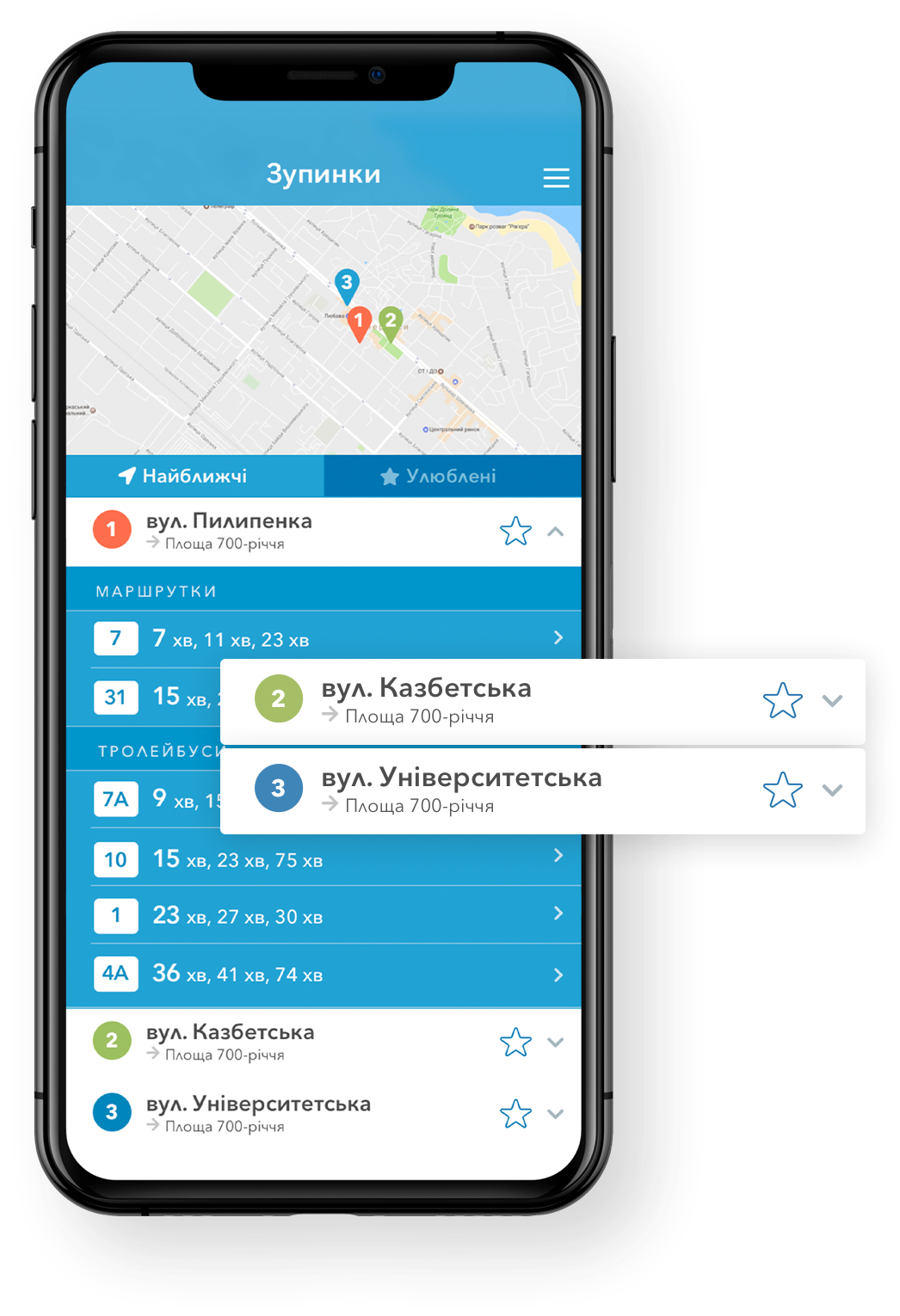 Features
Social sign in on a range of platforms

Processing of large public datasets

Live transport information with 10 second update time

Save regularly used stops and routes so users can find the info they need quickly

Browser based web app makes it easy to plan routes in advance