Web platform featuring online access to innovative implant solutions
Challenge
Implant Direct wanted to create an online service from scratch with constant site support. They needed to have regular calls with the team to communicate directly on technical aspects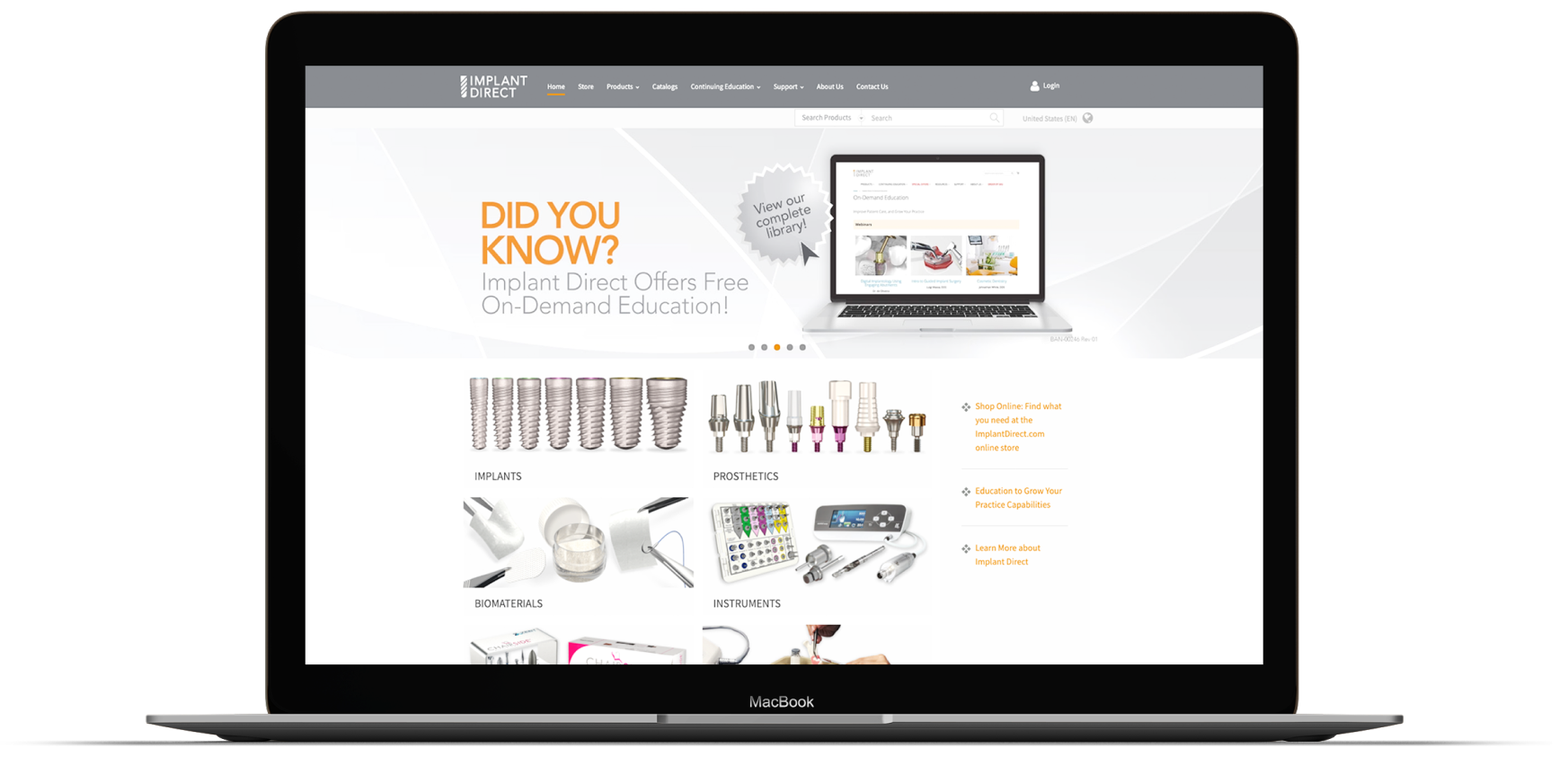 Features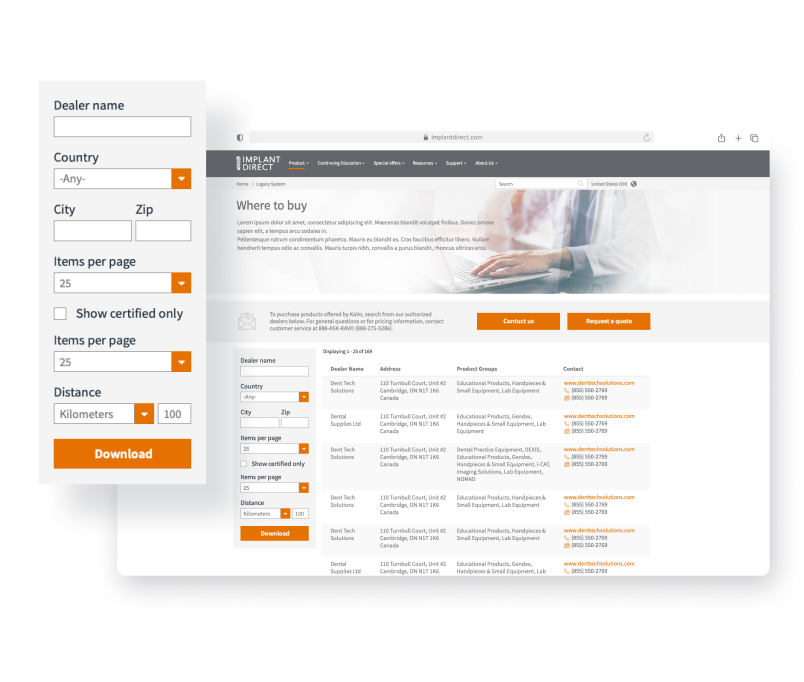 Implant Direct project team has a dedicated client manager who's totally involved with the project and client needs.

The development team has a deep knowledge of the project from both a technical and business perspective.

Dedicated client manager totally involved in the project and attentive to client needs.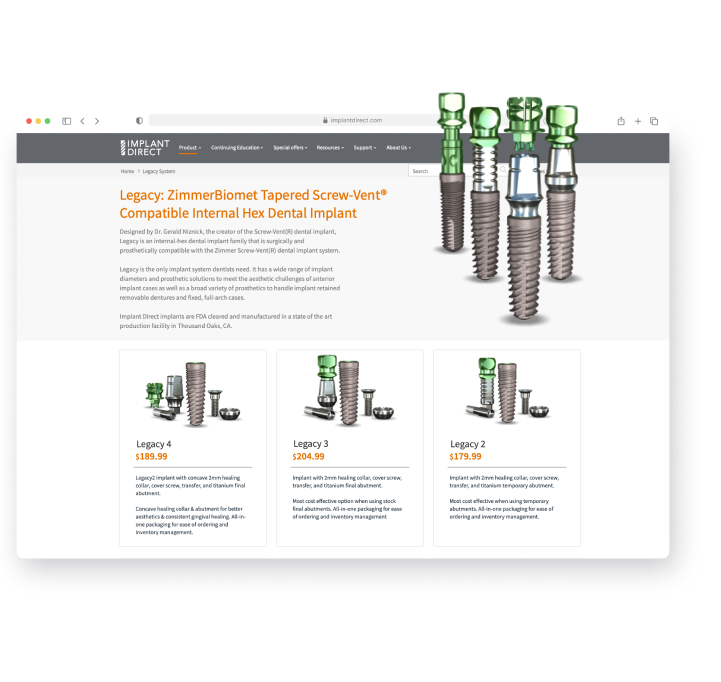 The team is entrusted to make important decisions on their own.

Flexibility to assign resources according to need.

Direct communication with the client on technical issues.

Proposing solutions when challenging situations arise.