Collaborative video editing app that enables friends and family to shoot a collective video greeting.
Challenge
RexVid wanted to test the collaborative video making market by developing a simple app for constructing remote video greetings as a group. It needed to be easy to understand and use (so all the family can get involved). It also needed to simplify the group editing process and enhance everyone's experience of their shared memories.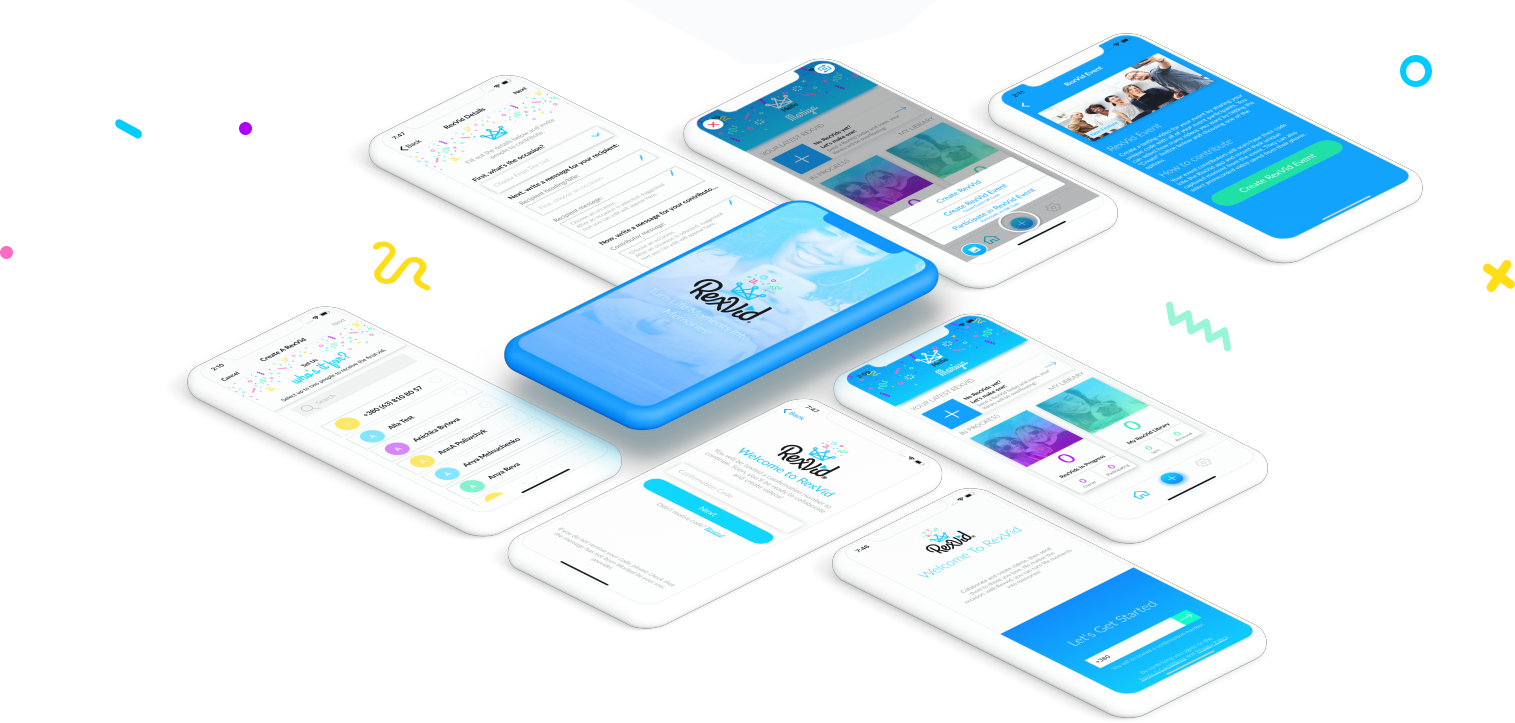 Solutions
We started out by creating a straight to market MVP for iOS. The base functionality included recording short videos, merging them into one greeting and sending to another member of the group. Once the initial concept had proven itself, we worked with RexVid on further iterations that added new features, improved the user flow and updated the design as well as putting out an Android version of the app.
Features
What does it take to make a collaborative, online, gift card alternative?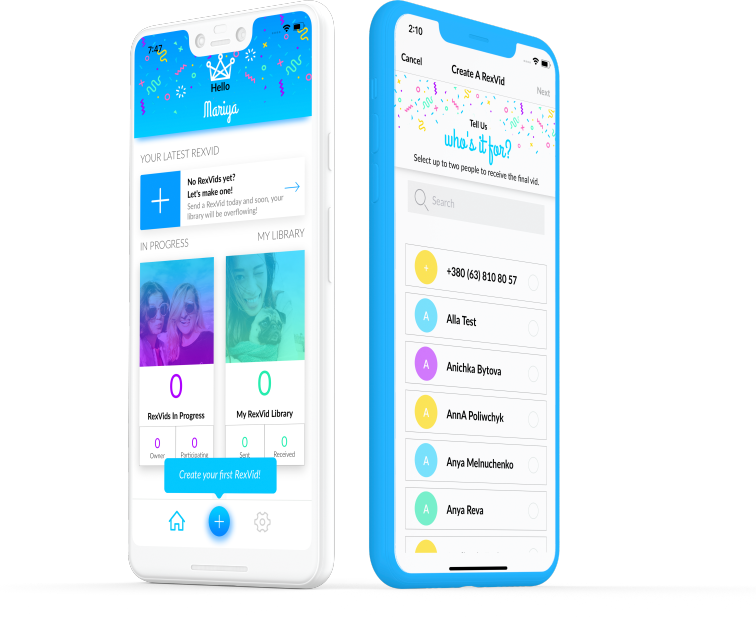 Customisable greeting samples

Synchronisation with the phone contact list

Video sharing via SMS or QR code

Pre-scheduled message sending